Parents As Teachers
Based on the belief that your baby was born to learn, and as a parent, you are your child's first and most important teacher, Parents As Teachers empowers parents to capture the teachable moments in everyday life of their child to enhance their child's language development, intellectual growth, social development, and motor skills.

Parents enrolled in the program receive in-home visits by a certified parent educator trained to translate scientific information on early brain development into specific when, what, how, and why advice for families.

In addition to in-home personal visits, Parents As Teachers facilitates parent group connection meetings, which are opportunities to share information about parenting issues and child development in a setting where parents can learn from and support each other, observe their children with other children and practice parenting skills with opportunity for direct feedback.

Parents As Teachers staff also monitor in-home safety, provide consulting for environmental concerns and address developmental delays or questions using screenings to assess a child's overall health and development. Families enrolled in Parents As Teachers are educated regarding immunizations and health concerns, as well as provided with information to promote healthy choices.

A fourth component to the program includes a resource network that links families to additional resources for support and community services.

Children learn more and at a faster pace during the first few years of life than at any other time in life. By providing parent education and family support to families throughout pregnancy and until their child enters kindergarten, Parents As Teachers can help families shape their child's future by learning to impact the type of experiences they provide.

PAT in Haywood County started in 2001, and has grown to serves approximately 65 families and 125 children ages 0-5 per year, in addition to groups that are open to the public and inclusion of older siblings during the summer months.

Parents As Teachers is a nationally-certified in-home parent education program. Certified educators use the Born To Learn Curriculum to teach parent/child bonding, assess any developmental issues and educate parents on child-rearing, parental expectations, discipline, etc. When support services are needed, PAT Educators facilitate those. Parent Connection Group Meetings help isolated families build support networks and learn additional parenting strategies.

Parents As Teachers influences families to be more involved in their child's schooling, engage in more language- and literacy-promoting behaviors, gain more knowledge about child-rearing practices and child development as methods to prevent and decrease abuse and neglect, promotes homes in which children are fully immunized and free from injuries, and link families with additional needed resources and family supports.


Powered by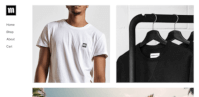 Create your own unique website with customizable templates.