Visit KARE House
One of the best ways to get to know KARE is to visit the KARE house. It is our pleasure to meet you and show you the work we do for the children of Haywood County. We call it the "Penny Tour" as it doesn't take much
investment of time to truly see why we are here.

We invite you to contact us to schedule a 20-minute tour and talk about our mission.


Staff
Victim Advocates
Maria Rivera
mrivera@karehouse.org Mary Bowles
mbowles@karehouse.orgPositive Parenting Program Educator
Kane Teague
kteague@karehouse.orgExecutive DirectorSavannah Clark sclark@karehouse.org
BOARD OF DIRECTORS

President:
Cristy Patten ​
Incoming President (VP):
Brooke Parrott
Treasurer:
John Weatherford
Secretary:
Ian MacDonald
Members:
Maj. Jason Smiley
Frank Queen Justin Powell
Joseph Massie ​Gayla Jones
Emily Christopher Nagle
Contact KARE:
PO BOX 1392
Waynesville, NC 28786
828-456-8995 (phone)
​828-456-8905 (fax)

​
Powered by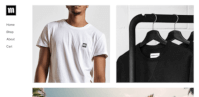 Create your own unique website with customizable templates.